Getting feedback in a timely fashion from your customers can be difficult. With so many different review sites available and so many unintuitive websites, customers often avoid leaving reviews. Fortunately, with RevFee, leaving a review is quick, easy and takes all of the hassles out of leaving customer feedback and will help you collect more reviews.
One method of obtaining these reviews is to post your RevFee link at the bottom of your customer's invoice. This means that the customer receives a simple and user-friendly link to leave a review while the transaction is still fresh in their mind. Invoices are largely sent via email, which means that your customers can easily click your link and leave a review in seconds.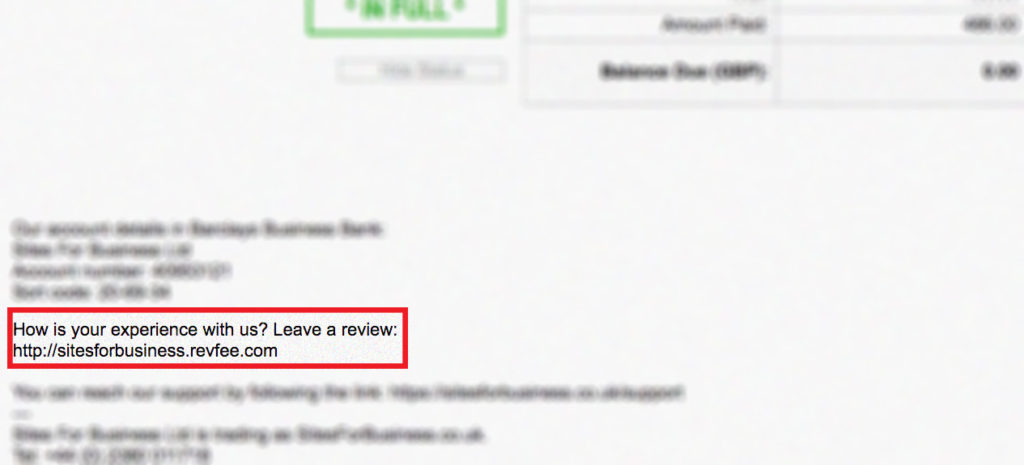 Positive reviews and feedback make future customers more likely to use your business; 88% of people said that positive reviews online made them more likely to trust a business. When you collect more reviews, you're increasing your brand reputation and driving in potential customers.
Leaving reviews and constructive feedback doesn't have to be a chore; RevFee makes both leaving and receiving customer feedback straightforward and quick. Why not check out some other ways of using your RevFee link to collect more reviews for your business?