When trying to improve your business' online presence, you may wonder how to get your RevFee link out to a large number of people at the same time to encourage customers to leave more reviews. Consider putting your RevFee link at the foot of your company's customer newsletter!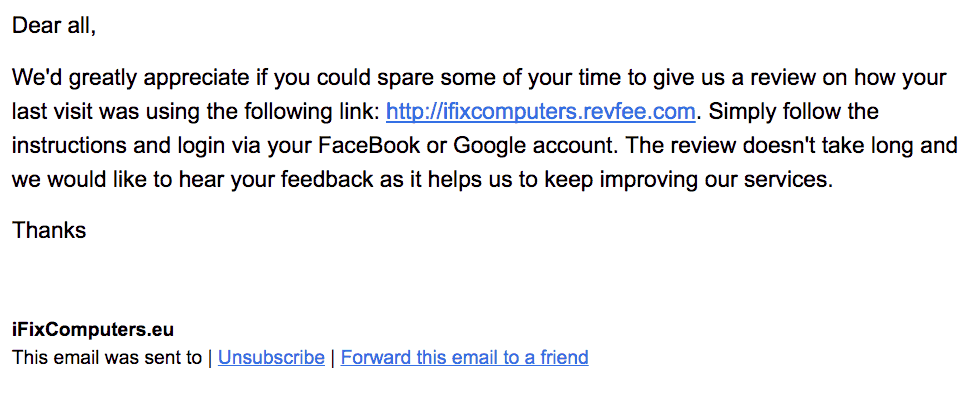 Many businesses send out a monthly or weekly newsletter via email to help keep customers informed about promotional events or goings-on at the company. However, your company's newsletter can also be an excellent way of gathering more reviews.
When a customer completes an online transaction with a company, often they are included on that business' mailing list automatically. Including your RevFee link in your newsletter will ensure that your link gains a large amount of exposure and you will see immediate gains in your online reviews.
Check out the other ways we have thought of to get your link out to customers and get more reviews!